Downtown Orlando project with hotel, apartments in the works
A six-story building that will include a hotel, apartments, restaurant and retail space soon may rise at a busy corner near downtown Orlando and its neighboring Creative Village district.
The development team behind the project, titled Westmoreland Square, is seeking approval from the city of Orlando for a master plan for the project, as well as a conditional-use permit for its proposed building height of 83 feet.
The requests tentatively are scheduled to go before the city's municipal planning board in October.
Westmoreland Square is slated to include 79 apartments, 36 hotel rooms and 2,860 square feet of restaurant and retail space on 1.33 acres of vacant land at 1006 W. Colonial Drive. A 141-space parking garage will be built into the structure.
The development team is seeking a height exemption to allow for "maximum density for this urban infill site," according to a memo to the city submitted by Bob Ziegenfuss, owner of Orlando-based Z Development Services LLC.
"This site is uniquely situated in the area of the downtown UCF campus, the Creative Village and the Packing District," Ziegenfuss said. "The site is in an area surrounded by other recently redeveloped property and proposed development that will transform this area of the city in the coming years."
Z Development Services is acting as the applicant for the project on behalf of the developer, which is unnamed. The parcels are owned by Brooklyn, New York-based Ah Tower LLC, an entity managed by Aron Herczl. Edgewood-based Rabits & Romano Architecture is involved in the project, as well.
Executives with Z Development Services, Rabits & Romano and Ah Tower LLC were unavailable for comment.
The entity bought the land for a combined $850,000 in March 2018 from the seller, 641 North 14Th St. LLC.
A previous landowner, Ja1 Investments LLC, had sought approvals in January 2016 for 1,800 square feet of restaurant space and 2,400 square feet of retail space, according to city of Orlando records.
The project is one of several in the works in and around the $1.5 billion Creative Village mixed-use development and the Parramore neighborhood.
For instance, it is catty-corner from the Ambassador Hotel, which is slated to undergo a $15 million conversion to affordable housing units by Sarasota-based developer One Stop Housing.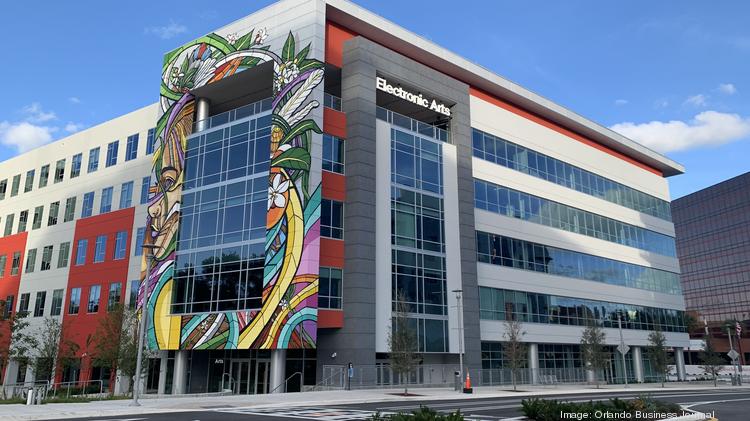 Neighboring Creative Village also recently saw the debut of Electronic Arts Inc.'s new downtown office where it will work on popular video game titles such as Madden NFL and NBA Live.
Further south in Parramore, adjacent Exploria Stadium, Orlando-based Interstruct Inc. has an office and retail building planned at 802 W. Church St., neighboring a building at 814 W. Church St. it renovated and moved into as its headquarters.
The uptick in infill development in the area is one of the reasons the Parramore Main Street district was formed, after previously being under the umbrella of the downtown-centric City District.
Executive director Natasha Gaye recently told Orlando Business Journal that keeping tabs of property owners and their plans for their land in Parramore is one of the important facets of her role.
"We come from a place of wanting to understand what their plans are and how we can assist," Gaye said. "Do you want to sell? Do you want to keep your property? Do you want to build? We try to figure out where they're at and where they're going."
The investment is not going unnoticed, either.
Terrence Hart, senior director at Franklin Street of Orlando, previously told OBJ he sees downtown's western edge eventually growing to John Young Parkway. "Retailers actually are starting to take that part seriously. That used to be a no man's land for retailers."
Meanwhile, should the project come to fruition, its apartments would join the downtown Orlando multifamily submarket, which has 1,548 units under construction and with positive absorption during the past 12 months of 1,286 units, according to CoStar Group. The submarket has an average apartment rent of $1,969 per month, or $2.23 per square foot, which is highest among the region's submarkets and compares favorably to metro Orlando's average apartment rent of $1,810.
The downtown Orlando retail submarket has an average vacancy rate of 4.3% and average rent of $32.35 per square foot, the latter of which is fourth-highest among metro Orlando submarkets. The region has an average vacancy rate of 3.6% and average retail rent of $25.53 per square foot.
Article on Orlando Biz Journal.