Former Plaza developer hoping to add another building to downtown skyline
Cameron Kuhn, the developer behind signature Orlando projects like The Plaza in downtown Orlando, is planning a new 36-story tower in the Central Business District, adjacent to the interstate and the city's upcoming Under-I urban park project.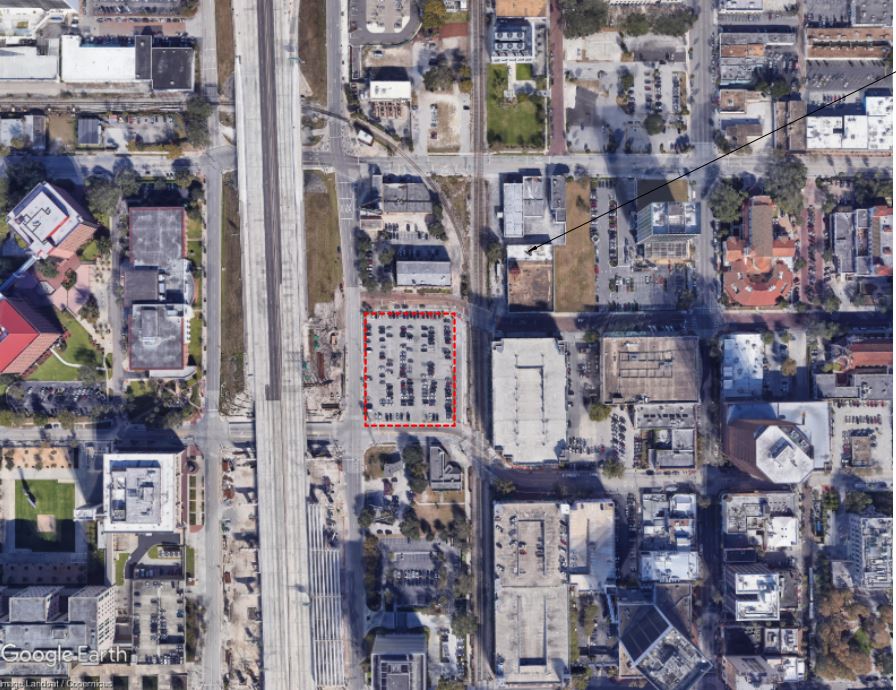 The parcel, which is located at 110 Jefferson Street [GMap], is currently a surface parking lot that doesn't see much use outside of larger downtown events and showcasing Orlando Weekly's seldom-moving event van.
According to paperwork filed with the City of Orlando, the proposed $200 million development would include 544 new residential units, 40,895 SF of office space, 22,000 SF of retail space, and 350 parking spaces on levels two through five.
A sixth-floor amenity deck, as seen in the featured image above, would feature an outdoor pool and places to gather, and the top floor would feature short-term rental units and a restaurant.
The plan is scheduled to go before the Municipal Planning Board on September 20, 2022.
Article on Bungalower